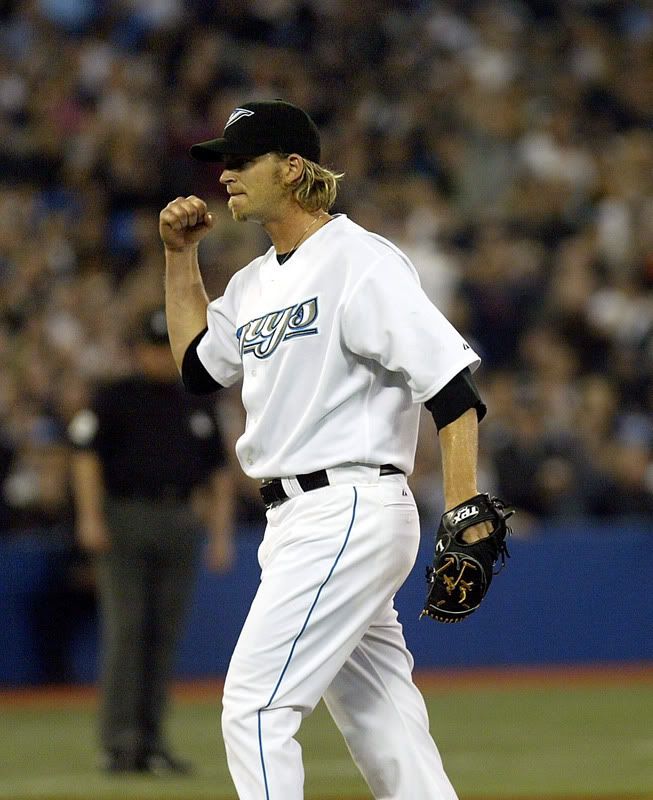 A.J. Burnett, RHP (16-9, 4.58)
Blue Jays (67-63)
Carl Pavano, RHP (1-0, 5.40)
Yankees (70-60)

Scouting Report:
Blue Jays: On Sunday, Burnett walked away with a no-decision against the Red Sox, though the right-hander squandered two leads in Toronto's loss. Burnett allowed five runs on seven hits, including a pair of home runs, with seven strikeouts and three walks. Burnett raised his American League-leading strikeout total to 185, but he gave up five runs for the first time in nine starts. Prior to Sunday, Burnett was 7-1 with a 2.89 ERA in his previous eight outings. He is 6-2 with a 2.63 ERA in nine career games
against the Yankees.

Yankees: Pavano made his triumphant return to the Yankees rotation on Aug. 23, after over a year hiatus from the Major Leagues. Pavano threw five innings, allowing three runs, and walked away with the win in the Yankees' 5-3 victory over the Orioles. Pavano, who has suffered through a laundry list of injuries during his tenure in New York, was coming off Tommy John elbow reconstruction surgery. Pavano will be looking to extend his outing in his next start (he only threw 90 pitches in Baltimore) as well as improve his command.