Official New York Yankee Press Release
June 18, 2008

The New York Yankees announced today that they have agreed to enter into a long-term agreement with Seminole Hard Rock Entertainment to open a 7,000-square-foot Hard Rock Cafe in the new Yankee Stadium. In addition, YGE Steakhouses, an affiliate of the Yankees' parent company, Yankee Global Enterprises, has joined with Hard Rock Entertainment to create the newly-branded NYY Steak, a prime steakhouse also slated for the new Yankee Stadium. Both restaurants will be operated year-round. The agreement also permits the parties to explore other NYY Steak locations.

Hard Rock Cafe Yankee Stadium will be located on the corner of 161st Street and River Avenue and feature seating for 210 guests.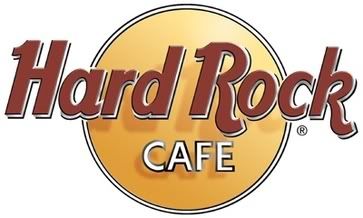 It will be open year-round to ticketholders and non-ticketholders alike with a full bar and patio seating. The restaurant will house memorabilia from top artists, with an emphasis on New York-area talent and additional Yankees-related pieces.

NYY Steak will open above the Hard Rock Cafe in right field in the new Yankee Stadium. Based on the successful Council Oak Steak & Seafood Restaurants at the Seminole Hard Rock Hotels & Casinos in Tampa and Hollywood, Fla., the new restaurant will occupy 6,300 square feet of space with seating for 128 guests. The restaurant will be open throughout the year and have extended hours on game days. It will be operated by Seminole Hard Rock Entertainment.


"Adding popular and premier dining options such as the Hard Rock Cafe and NYY Steak was done with our fans in mind," said Yankees Chief Operating Officer Lonn Trost. "The new Yankee Stadium will be a destination that fans of every age and from around the world can look forward to visiting throughout the calendar year. By creating year-round restaurants that provide substantial full- and part-time union employment for those in the local community, our partnership with Hard Rock fulfills our initiative to make the new Yankee Stadium a source of pride for Bronx residents."

"We are thrilled to partner with the New York Yankees and to be part of the new Yankee Stadium," said Jim Allen, President and CEO of Seminole Hard Rock Entertainment. "The Hard Rock Cafe Yankee Stadium will bring two iconic brands, as well as sports and music, to this world-class venue."

"The Bronx is home to doo wop, hip hop, salsa and now the Hard Rock," said Bronx Borough President Adolfo Carrión, Jr. "Marquee restaurants like these will attract even more visitors to the area and will provide new dining choices for the community. Burgers, steaks and the Yankees-that's a Bronx grand slam."

The Yankees are proud to partner with philanthropically-focused entities such as Hard Rock Entertainment. In conjunction with today's announcement, Hard Rock will donate 26 guitars to two Bronx-based programs-Highbridge Voices and Renaissance E.M.S.-which focus on music, entertainment and sports.

"Because all of our Bronx kids can't become Yankees, I applaud Hard Rock Entertainment for donating guitars to community music programs," Carrión, Jr. said.