Phil Hughes, RHP (0-4, 7.96)
Yankees (86-71)
A.J. Burnett, RHP (18-10, 4.18)
Blue Jays (83-74)

Scouting Report:
Yankees: Hughes will try again for his first victory of the season as he faces the Blue Jays in the second game of a three-game series at Rogers Centre. Hughes, who missed most of this season with a cracked rib, made his return to the big league level on Sept. 17 vs. the White Sox, allowing one run in four innings but running his pitch count to 89. He'll be facing Toronto for the first time since April 3, when he had a no-decision in a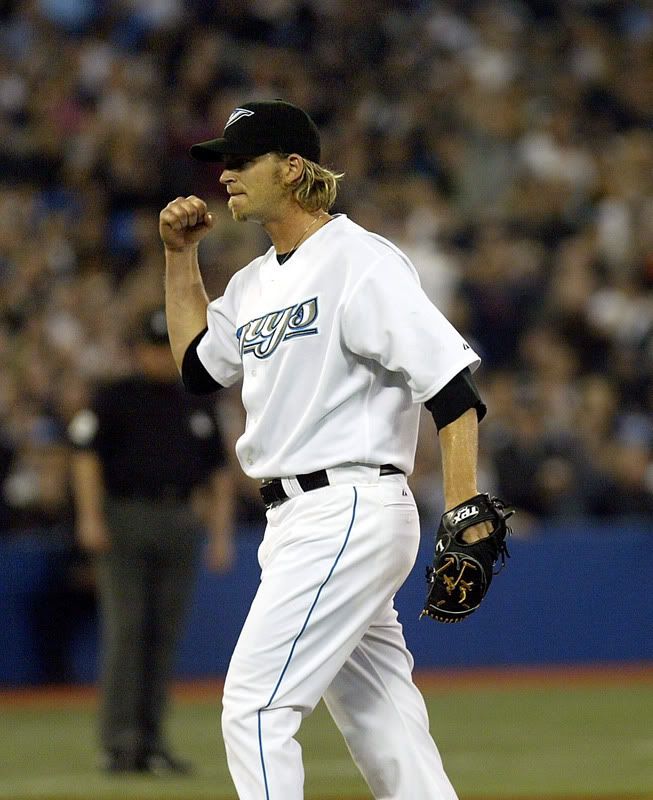 3-2 Yankees win.

Blue Jays: Burnett received a no-decision against the Red Sox in his last start. The right-hander allowed three runs on eight hits over seven innings. He walked two, struck out six and exhausted a season-high 121 pitches. With only one start remaining this year, Burnett has already set a career high in wins (18), strikeouts (220) and innings pitched (213 1/3). In his career against the Yankees, Burnett is 6-3 with a 2.58 ERA.