Over the next few weeks, we'll be taking a look at the Bombers offseason plans; free agents, players parting ways, and analysis of positions that need to be upgraded if the Yanks look to correct their disappointing 2008 season.

First up is Yankee first baseman Jason Giambi. Giambi's contract situation with the team is unstable at best. The Yanks have a $22 million club option on his contract, or a $5 million buyout option.

It doesn't take an advanced degree in
physics to see where this discussion is going.

All signs point to Cashman opting to use the buyout clause, saving the Yankees a cool $17 million. Once that's taken care of and the money's been wired, there are two roads the Yankees can go down with Giambi.

Road #1: Cutting Ties

There are a handful of Yankee fans that are salivating over this option,
especially with the impeding free agency of Mark Teixeira and to a lesser extent, Hank Blalock.

If the Angels can't quickly resign K-Rod, we have a hard time believing that the Angels will be able to convince Teixeira that they're committed to winning. Despite their recent success, their lineup is aging quickly and could be subject to fire sales this offseason.

While Teixeira would be a huge upgrade over Giambi, there are rumors that Teixeira would be willing to play for the Orioles next season. He grew up in Maryland and rooted for the Orioles as a child. We all know that Orioles brass have been known to recklessly pony up big bucks. This could be one of those times. Don't look for the Yanks to get into a bidding war over a first baseman, as pitching is a top priority this offseason.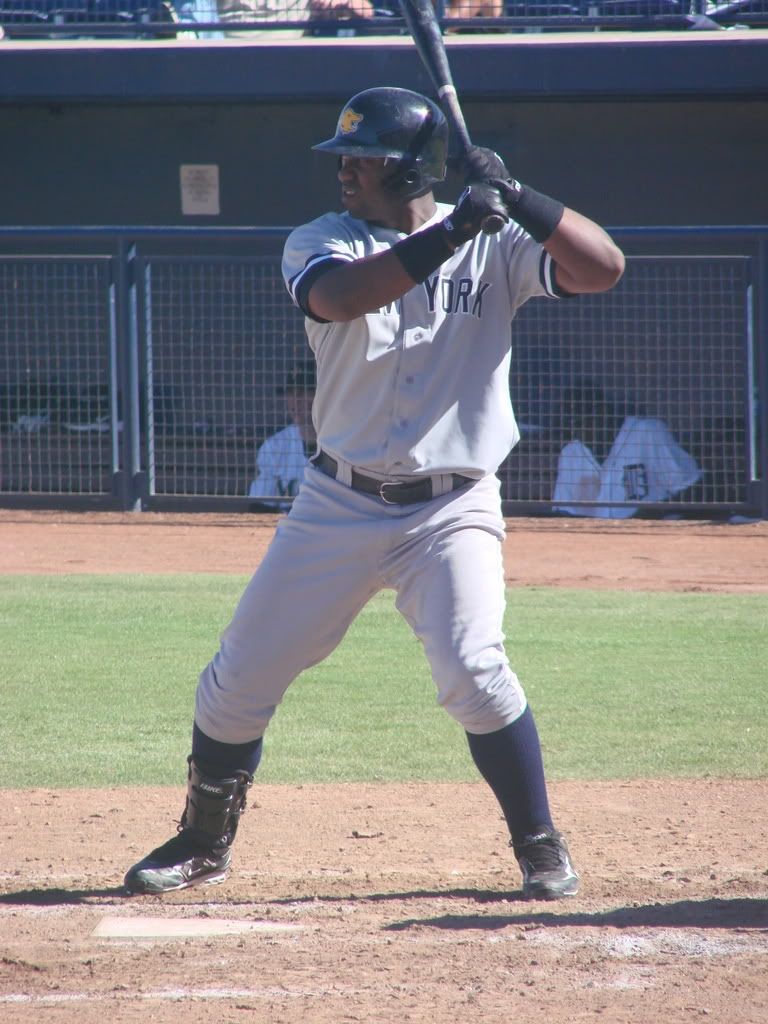 Internal options at first base are intersting. Cody Ransom comes to mind as the best prospect suited to play first, but when all is said and done, he's most likely nothing more than a super utility guy. Juan Miranda, a relative unkown until his September call up, has been dominating the Arizona Fall League; The 25-year-old ranks second in slugging percentage (.871) and third in batting average (.452),

Road #2: Sign and Cross Fingers

The road less likely traveled is to buy out Jason's contract and sign him to a lesser deal, one loaded with performance based incentives. This prevents Giambi from signing on with a team like the Red Sox or Angels and going on a 50 HR/150 RBI binge-like season and hurting the Yankees in the long run.


The posibility of that happening is highly unlikely, we're just writing it down now so we have something to link back to next September when Giambi hits the game winning walk off home run for the Angels in the one game playoff that keeps the Yankees out of the postseason.


River Avenue News Prediction:
Yanks lose the 'stache and bring in a handful of journeymen to compete for the first base job.